To continue to provide Tomlin St Cyr's agents and their clients with the best possible service, we've partnered with Streamline Home Loans Tampa and their managing broker, Susan Griffin. This partnership expands Tomlin St Cyr's Suite of Services that includes Pineapple Title, Pineapple Insurance, and now Streamline Home Loans for mortgages!
Data shows that, on average, borrowers save more than $9,000 when working with an independent mortgage broker. Banks generally have a limited product line, which does not deliver the best customer service for real estate partners or buyers.
On the other hand, brokers can pivot with the changing market to provide a higher level of customer service and product lines to the borrower. Brokers offer a wide array of products to increase the real estate agents' sales volume, resulting in higher profits for all parties involved.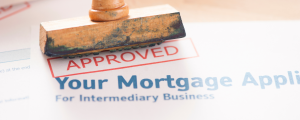 Get The Best Home Loans For Your Needs
Although it seems like all mortgage brokers are more or less the same, rest assured Tomlin St Cyr has the greatest options for financing your next home because Susan Griffin and the staff at Streamline Home Loans have decades of experience, the highest level of integrity, and top customer service. 
Unfortunately, not all mortgage brokers are created equally. Due to the strength of Streamline's national partnerships, they have access to unique products, better pricing, and exceptional tools for your clients, allowing us to streamline the process and deliver incomparable turnaround times and customer service to borrowers and real estate agents.
Streamline has zero underwriting fees, zero processing fees, and competitive interest rates! Our best-in-class technology permits clients to experience a high-tech process while maintaining a high-touch service. Streamline Home Loans operates lean, which allows us to continue to grow and maintain our high level of service to our real estate partners and borrowers.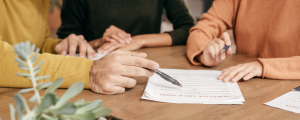 Experience Matters
Susan Griffin began her career in the mortgage industry in 1992, working at a Credit Union in the Florida panhandle. After 15+ years as an originator in Central Florida working for banks and mortgage companies, she became the preferred lender for many builders in the area. Susan worked with veterans and first-time homebuyers to help those families achieve the goal of home ownership.
Later, she became the Regional Manager covering the states of Florida, Alabama, and Mississippi for a large mortgage company. Branding her company for the next several years by recruiting top producers and opening branches throughout her region was deeply gratifying for her.
Susan is excited about the opportunity to work for a progressive mortgage company such as Streamline Home Loans. She looks forward to creating a cohesive team of loan officers, delivering the best customer service to all business partners and borrowers.
If you have any questions, don't hesitate to contact Susan Griffin directly by phone at 352-598-3340 or by email at susan.griffin@streamlinehl.com.