The presence of high-end luxury hotels typically attracts more tourism and allows the city to play host to national events such as the USA Gymnastics Championship in August 2022, several NCAA Final Four tournaments over the last couple of years, the 2021 Super Bowl, and the now ReliaQuest Bowl (formally the Outback Bowl).
Tourism Supports Tampa Bay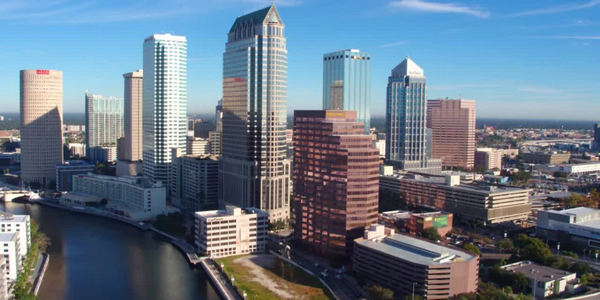 Tourism is continually a major economic driver in Tampa Bay. With 24.5 million visitors a year, tourism creates $2.5 billion in wages, 55,000 jobs, and $416 million in state and local taxes. In addition to supporting families, this also supports schools, roads and transit, public safety, parks, and air travel. And there's $0 of state income tax, thanks to tourism.
High-End Hotels, Top Eateries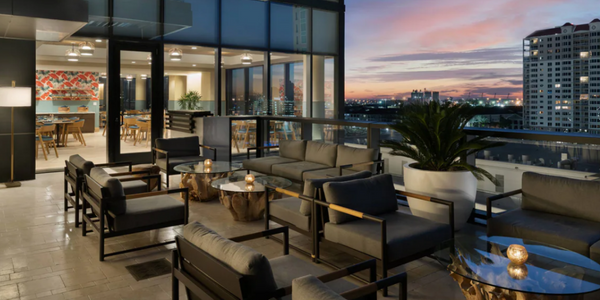 Additionally, luxury hotels come with elevated dining experiences that add to the culinary environment and the culture around these establishments. Some of the recent hotel openings with hot=spot restaurants include:
JW Marriott – Tampa Water Street
The downtown hot spot incorporates several dining options, culminating in the SiX restaurant and Driftlight Lounge.
The Current – An Autograph Collection Hotel from Marriott 
This Rocky Point hotel includes a Buddy Brew, small curation of the Oxford Exchange, the Julian Restaurant, and the Rox Rooftop bar.
In the heart of historical Tampa, Hotel Haya boasts two top-notch restaurants. Flor Fina and Quiquiriqui Cafe are both nods to the neighborhood's Latin roots.
With a rooftop pool, this hotel combo is pet-friendly and made for extended stays. The Corazon Bar and restaurant focuses on local ingredients and seasonal items.
Additionally, Channelside's The Tampa EDITION is opening this fall. It will be Tampa's first 5-star hotel!