Born and raised in Tampa, Realtor Stacie McCullers brings a wealth of knowledge to her clients. Stacie has over 18 years of experience as a Realtor and 23 years managing a small business. She has a broad range of experience in all real estate transactions, with exceptional expertise in representing sellers. Stacie's experience, tenacity, and passion have put her in the top 5% of agents in Tampa Bay by sales volume.
She strives to give the best customer service and commitment to her clients. "One of my recent clients purchased a new build in the Tampa area. My client was moving from out of state and was unable to attend many meetings," said Stacie. "I stepped in and met with the design team and contractor, met with all of the vendors for the house finishes, and facilitated additional outside vendors to complete work after the contract was executed."
Stacie also recently partnered with an individual with an extensive portfolio of investment properties related to commercial and residential real estate. "It was a fantastic opportunity. I have been seeking to broaden my knowledge of individual and institutional investors," she said. "We closed on a deal in just a matter of weeks, and the experience widened my scope of knowledge immensely."
The dedicated approach Stacie takes regarding her clients is her most valuable tool. "I believe real estate is an act of service to others," said Stacie. "I strive to provide superior service, prompt communication, and unyielding support for all my clients. Whether you are facing a transitional time and need to buy or sell your home now, or are looking to build a security net through real estate investments, I am here for you."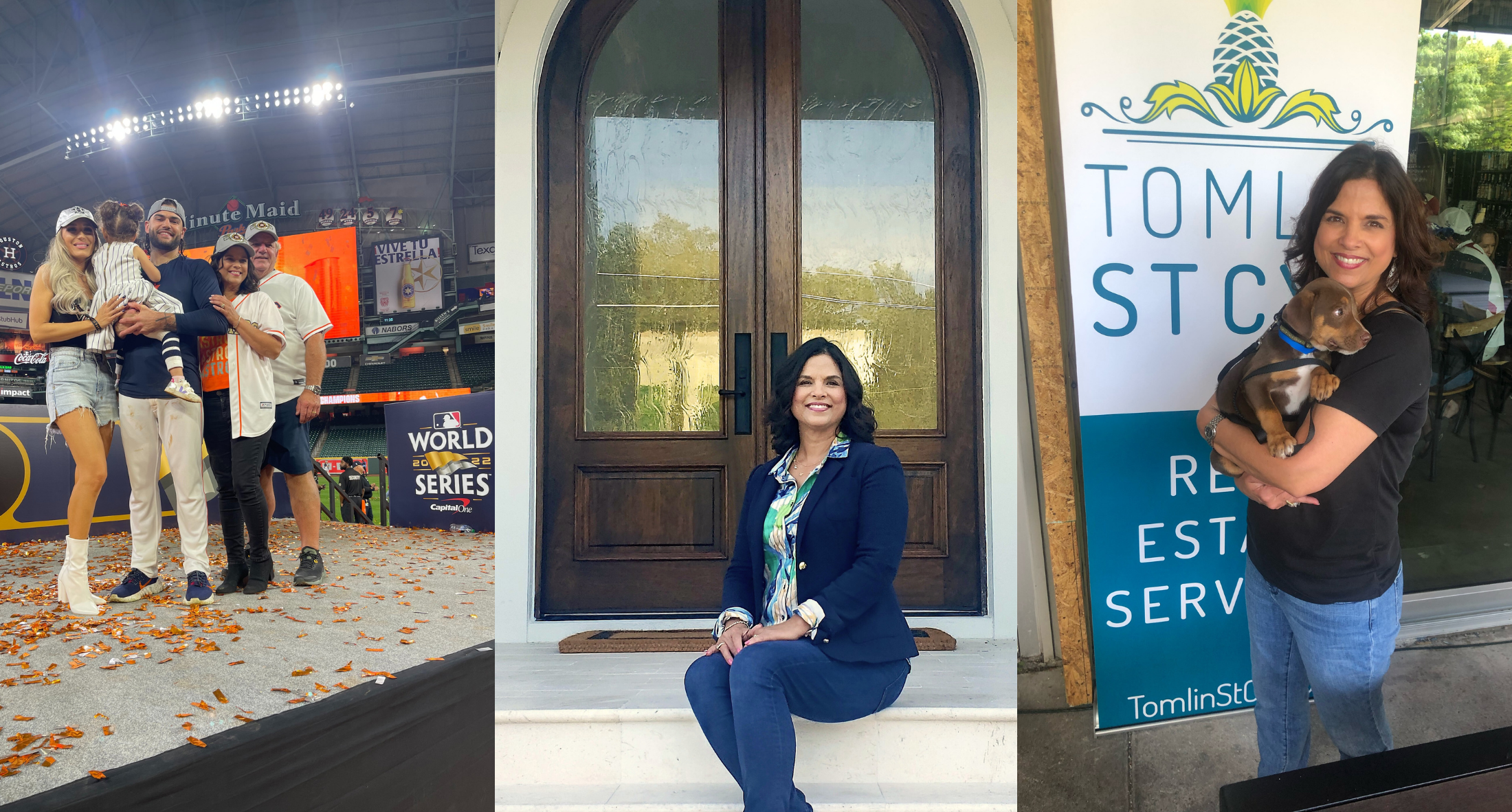 Stacie appreciates the enormous responsibility she holds to make sure all clients make the best decision for them. She always strives to redefine exceptional real estate service one relationship at a time. What sets her apart is that her business is built on communication, dedication, and transparency.
"Buying or selling a home is one of the largest financial decisions someone will make," Stacie said. "Tomlin St Cyr's international reach, professional videography, creative negotiations, and additional partners within the brokerage – such as a title company, mortgage company, and insurance – are just a few of the things that have catapulted Tomlin St Cyr to the top 1% of brokerages in the Tampa Bay area."
Stacie is a University of South Florida graduate with a Communications degree. She and her husband Lance, a former Major League Baseball pitcher, have raised three boys: Lance Jr., also an MLB pitcher, Ryan, a firefighter, and Austin, who works in the financial sector in Tampa.
She supports several causes but is particularly passionate about Hillsborough County firefighters' charities that aid families of fallen or injured firefighters and The Lance McCullers, Jr. Foundation, which supports animal shelters and programs that promote pet adoptions.
"I enjoy the profound impact that I can have on the lives of my clients," said Stacie. "Real estate transactions can be one of the most important financial and emotional decisions in a person's life. Being a Realtor, I get to do work that matters, help others, and make a positive impact on our communities."
Contact Realtor Stacie McCullers or learn more here.