A mecca for auto enthusiasts is coming to Tampa Bay! The Motor Enclave will feature 300+ private garages, a performance circuit, three off-road courses, a vehicle dynamics pad, and a 37,000-square-foot corporate events center.
The 200-acre property is located between the Tampa Executive Airport and Interstate 75, just north of the I-75/I-4 interchange. Completion of the project is expected in the spring/summer of 2023.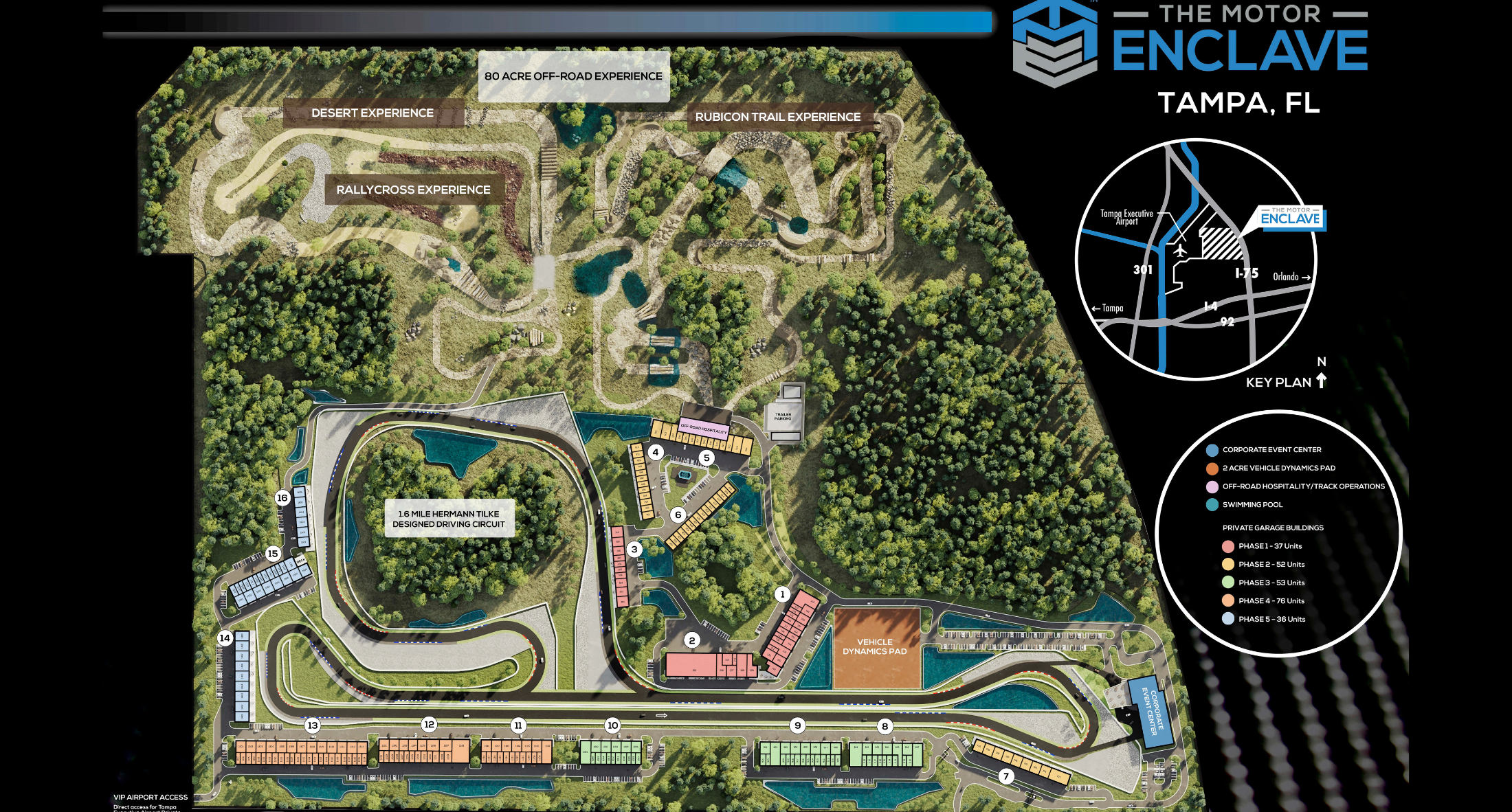 Satisfy Your Need For Speed
The Motor Enclave's 1.6-mile performance circuit will have 14 bends and a half-mile straightaway, according to famed Formula One track designer Hermann Tilke. Included will be a training course, a RallyCross course, a desert course, and a recreation of the Rubicon Trail, all within the 100-acre off-road area.
Not an expert racecar driver yet? You'll be able to enroll in paid driving schools where you can learn how to operate high-performance and off-road cars from certified instructors.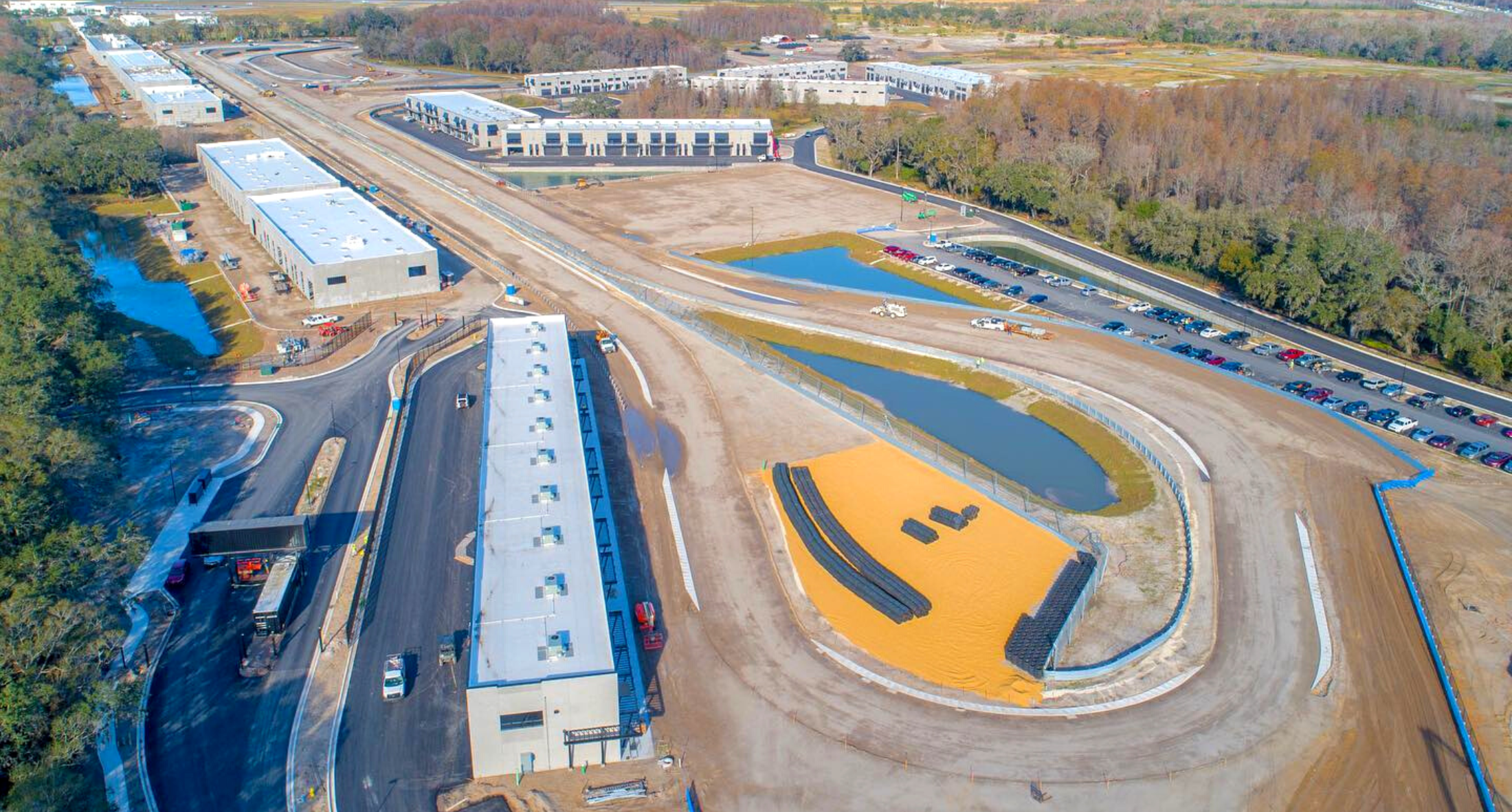 Designing a Masterpiece
The Motor Enclave Founder/CEO Brad Oleshansky heads up the $100 million project. The corporate attorney and entrepreneur spent seven years creating the M1 Concourse in Pontiac, Mich. Oleshansky sold M1 in 2019 and is now using the proceeds to launch The Motor Enclave, a chain of similar garage communities across the US.
Additionally, Oleshansky won the coveted Ernst & Young Entrepreneur of the Year Award twice. The first time was in 2012 for Big Communications. And the second award came in 2018 for M1 Concourse.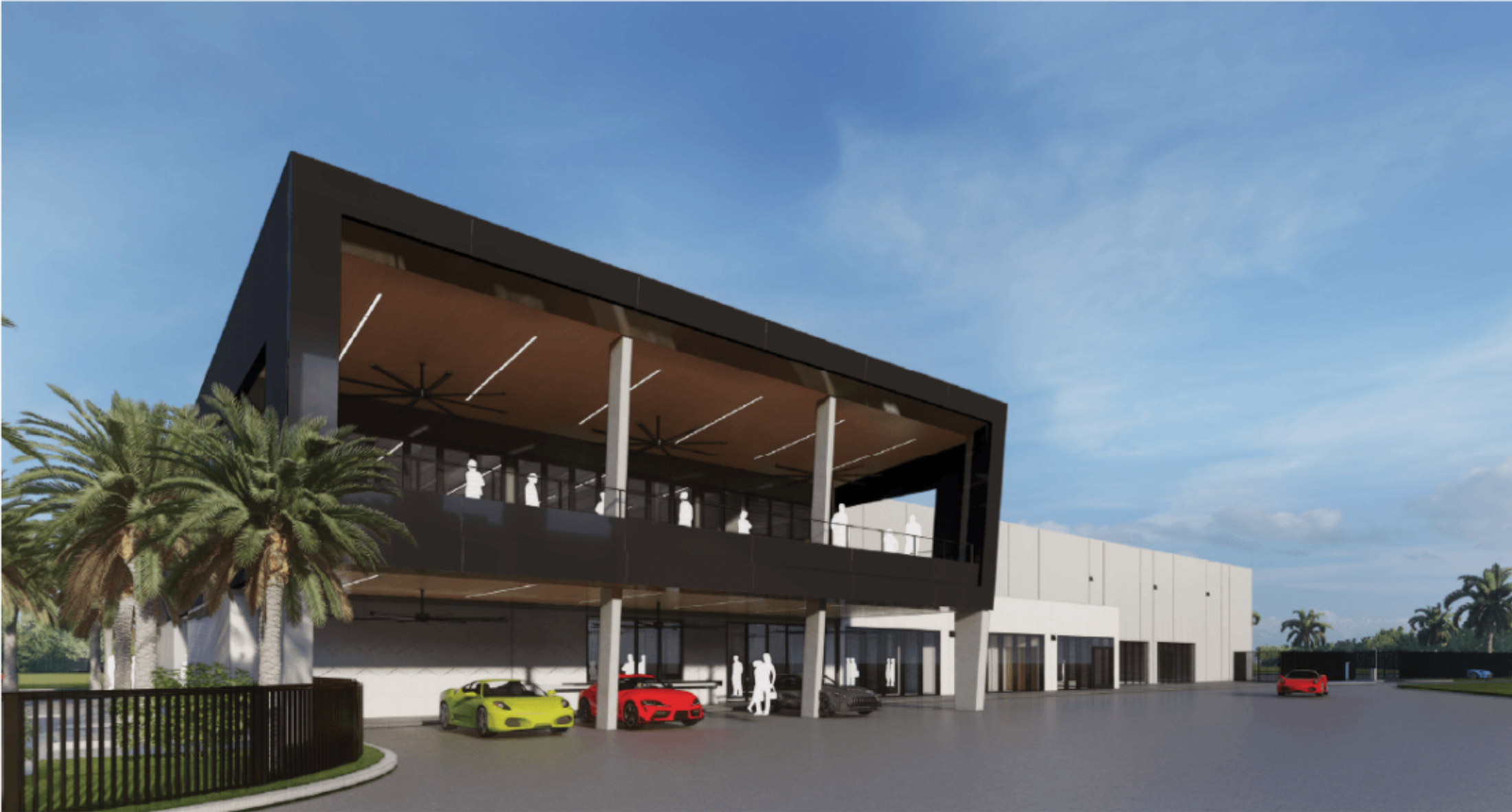 Fuel Up With Full-Service Amenities
The Motor Enclave's massive corporate events facility will be able to accommodate gatherings of 10 to 1,000 people. Any and all of the property's motorized features can be rented out for exclusive use. Public track days will be held throughout the year, and anyone interested in driving on the track can sign up.
Members will have access to a network of paths suitable for hiking and mountain riding. An indoor swimming pool and a members' lounge at the event center are just two of the many perks available to owners. Also, fun events like festivals, charity galas, driving demonstrations, and Cars & Coffee will make The Motor Enclave the place to be!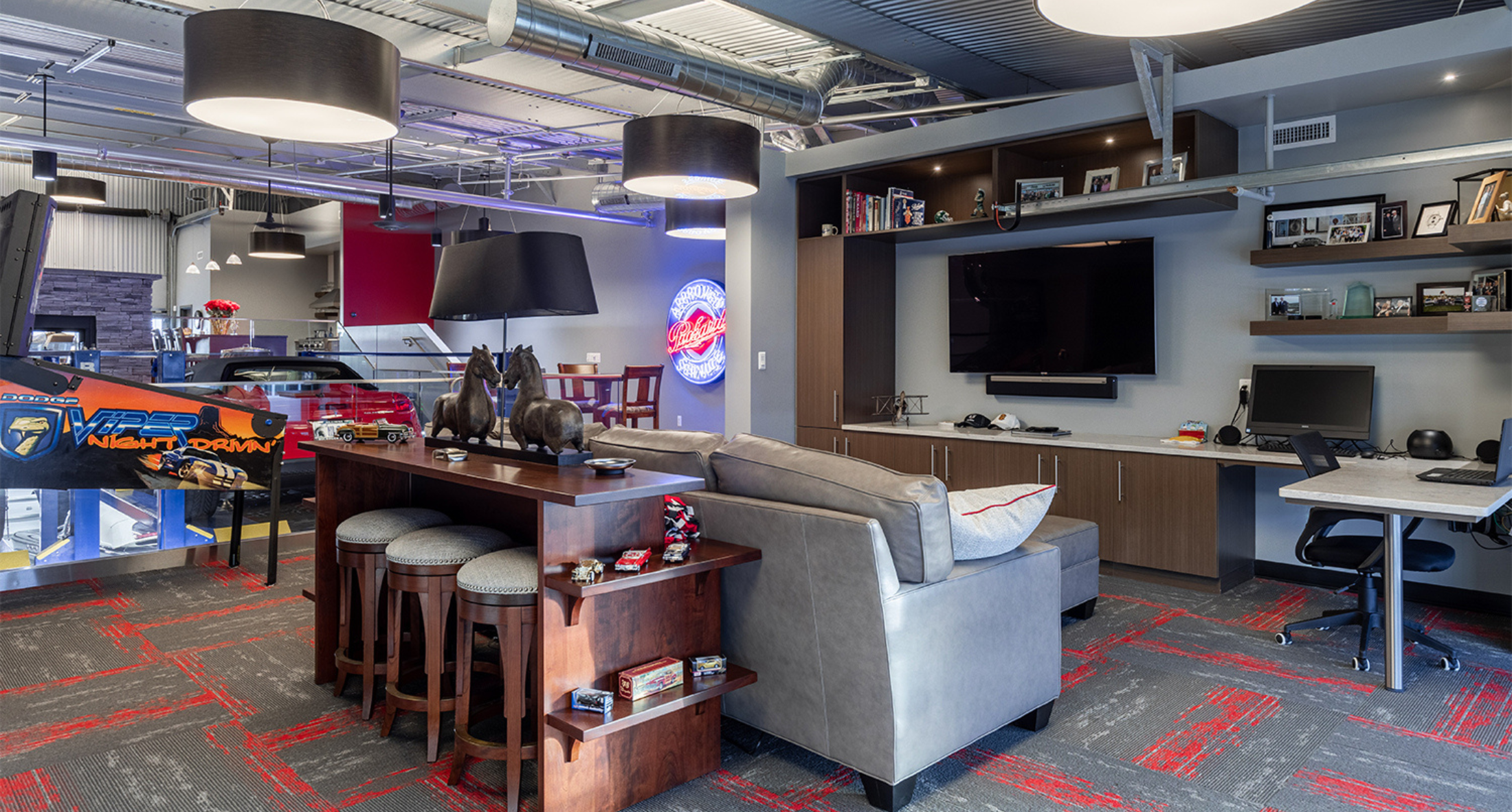 You'll Want to Race to Grab Your Spot!
Reservations are coming in from all over the country, so those interested in purchasing a garage should do so quickly. The ground floors of the 25-foot-tall buildings are between 625 and 2,400 square feet, giving ample space for parking vehicles and accommodating living and working quarters with kitchens, bars, and bathrooms.
It's up to the buyer to decorate the inside of the "white box" that is the unit. Units run from $300,000 to $1.7 million, and owners pay a $30,000 fee to join and a $6,000 annual fee. See examples of the unlimited garage choices and instructions for inquiring about their availability at themotorenclave.com.