With supply chain issues plaguing the past two years, 2022 saw a revival of sophisticated luxury home décor. From major renovations to small home updates, home designers and consumers have been able to finish home improvement projects. Here are some of the top trends in luxury home design trends of 2022: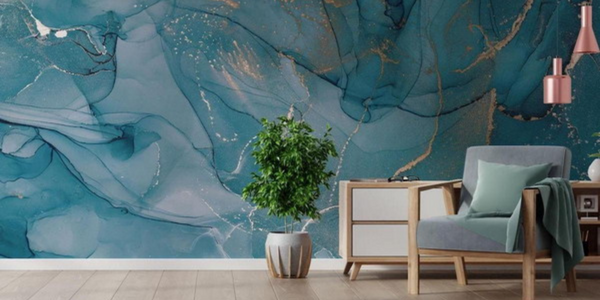 1. Wallpaper
Yes, it's back! Textured patterns add effortless elegance to an entire room or even small spaces like on the risers of a staircase. Now, it's easier than ever to install with many options of peel-and-stick wallpaper. From traditional floral patterns and trompe l'oeil to contemporary botanical and animal motifs to geometric architectural designs – the sky's the limit.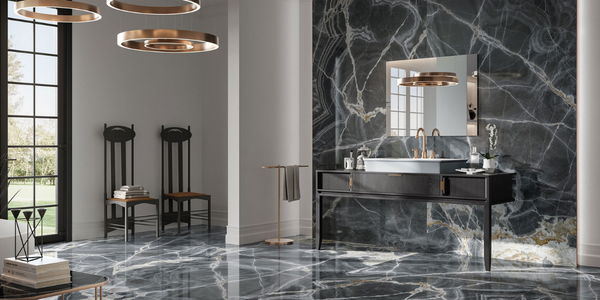 2. Dark Marble
A twist on the white Calcutta marble of the past decade is the bold and moody colored marble. This new trend is a fresh take, especially when paired with light marble, and can be used as a backsplash or even as a bathroom floor. Look for blacks, greens, blues, purples, and pinks. Picking a dark marble slab is an excellent jumping-off point to build your design.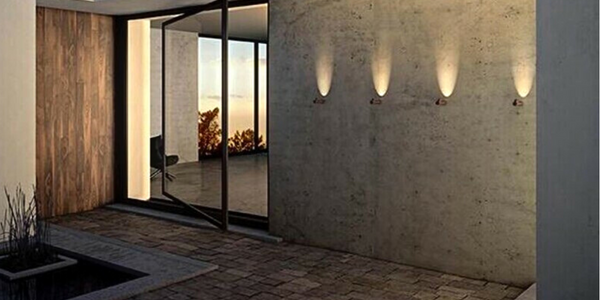 3. Sconces
You can inlay sconces into your bathroom mirror, flank a beautiful work of art, or use them on either side of your bed above your nightstands. Lighting is a major element in setting the mood in your home. It's also a great way to layer lighting in your home. Adding several light sources – from a chandelier to a floor lamp to track lighting to scones – is a great way to showcase elements in your home.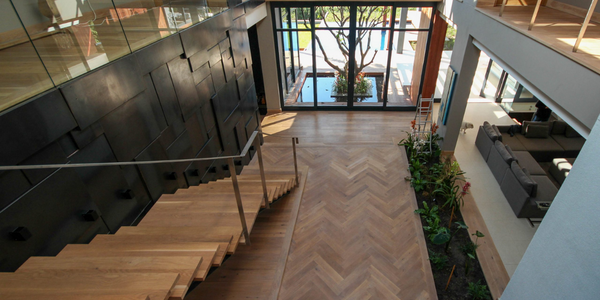 4. Herringbone Floors
This traditional pattern has made a comeback and can be seen in wide plank wood and tile flooring, inlaid brick on the front porch or a fireplace, and even on backsplashes and bathroom wall tiles. White oak looks particularly beautiful in the pattern. We also see chevron-patterned floors as well. In addition to hardwood, herringbone also looks gorgeous in tile, luxury vinyl plank flooring, and bamboo.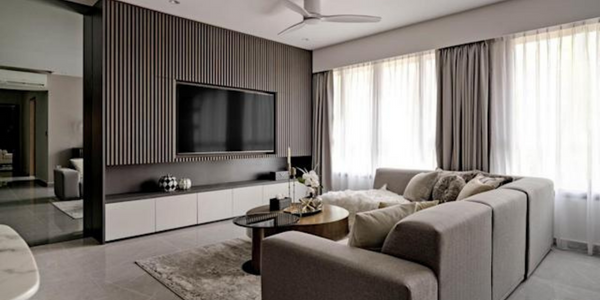 5. Fluted Walls & More
These curved walls add a unique element to a home that is reminiscent of the 1970s yet modern and bold. Other fluted trends we're loving are in millwork, bathroom storage and vanities and mantels, as well as furniture. The scalloped ridges add a texture that is a modern take on a classic design staple.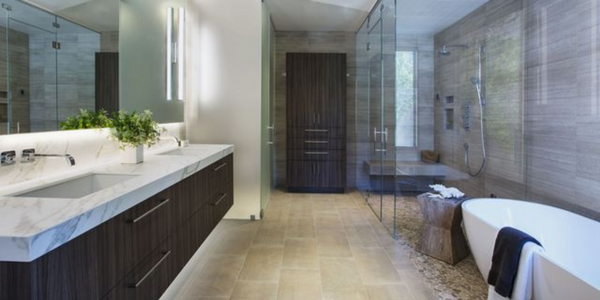 6. Floating Vanities
Not only does this create a modern, clean look, but it also makes it easy to clean your floors with nothing obstructing underneath the vanity! They add a sleek, modern design element no matter the finish you choose. Floating vanities also make your space appear larger and lighter.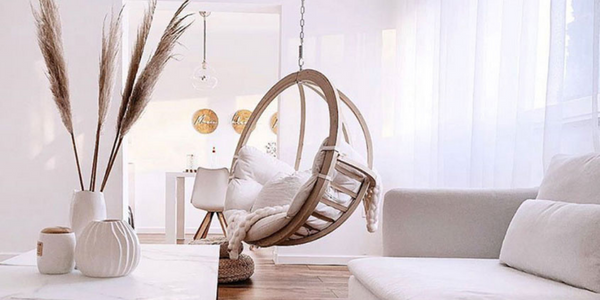 7. Hanging Chairs
These fun chairs will remind you of your childhood and certainly spark conversation. This statement piece of furniture will undoubtedly bring the wow factor and make a big impact. From bedrooms and living rooms to porches, these boho pieces add the cool factor perfect for lounging. Just make sure they are properly anchored!
If you are looking for a new luxury home, our agents are highly skilled and trained in finding what you're looking for. Whether it's new construction or an off-market property, we're here to help. Contact us today to learn more!