Many significant changes in luxury home design have emerged in the last several years. One of the biggest floor plan changes is the need for not one but two home offices! Now, as things settle into a more normal state, we see homeowners entertaining more and valuing connections and convenience. Here are the top five new trends that have emerged.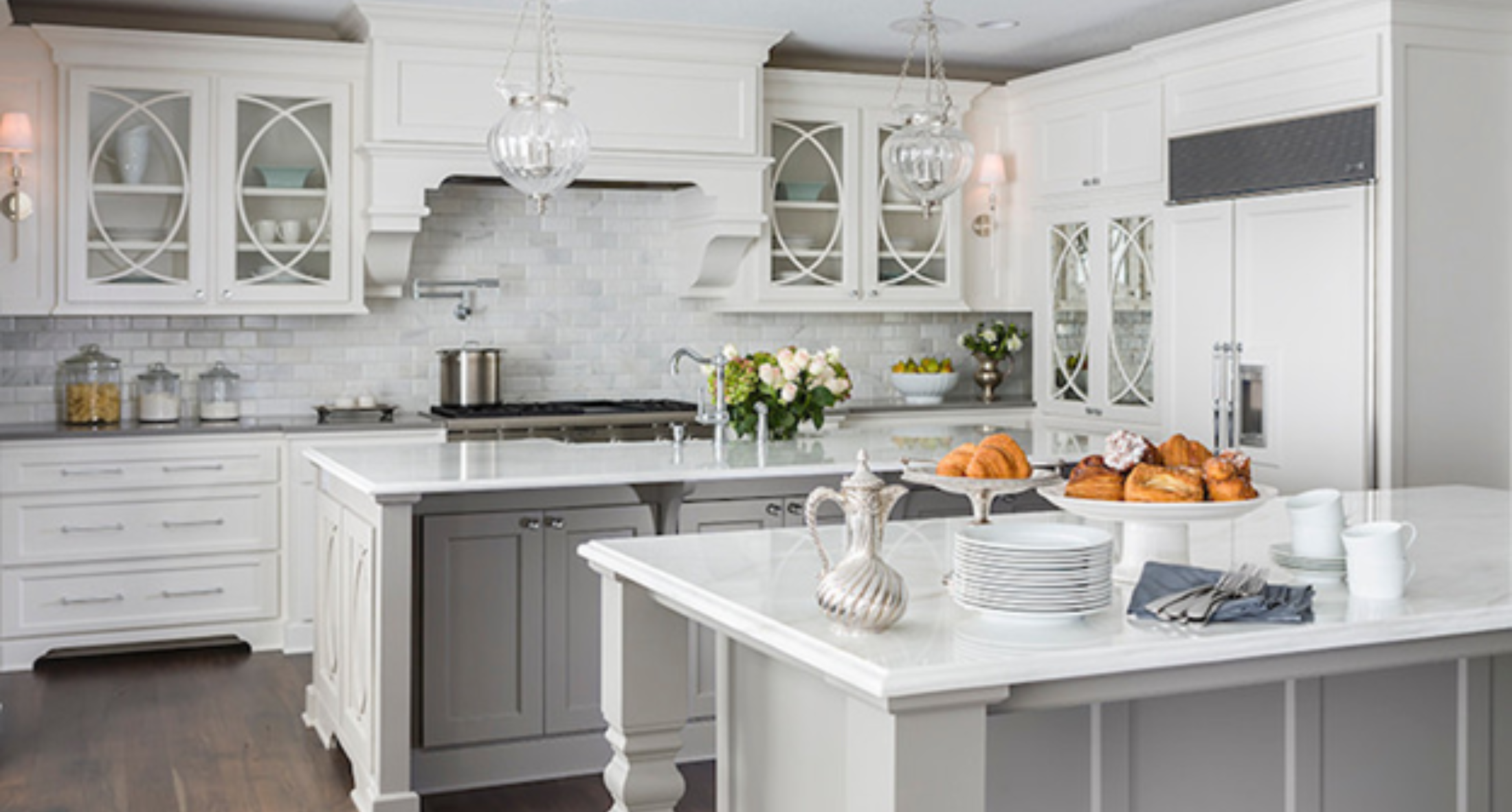 1. Double Kitchen Islands
Because one gorgeous 10ft island was not enough, luxury homeowners want more counter space for cooking and entertaining. The island closest to the oven is used for prep work as well as washing and drying dishes, whereas the furthest island is used for presenting appetizers and a dinner buffet and can have bar stools on one of both sides.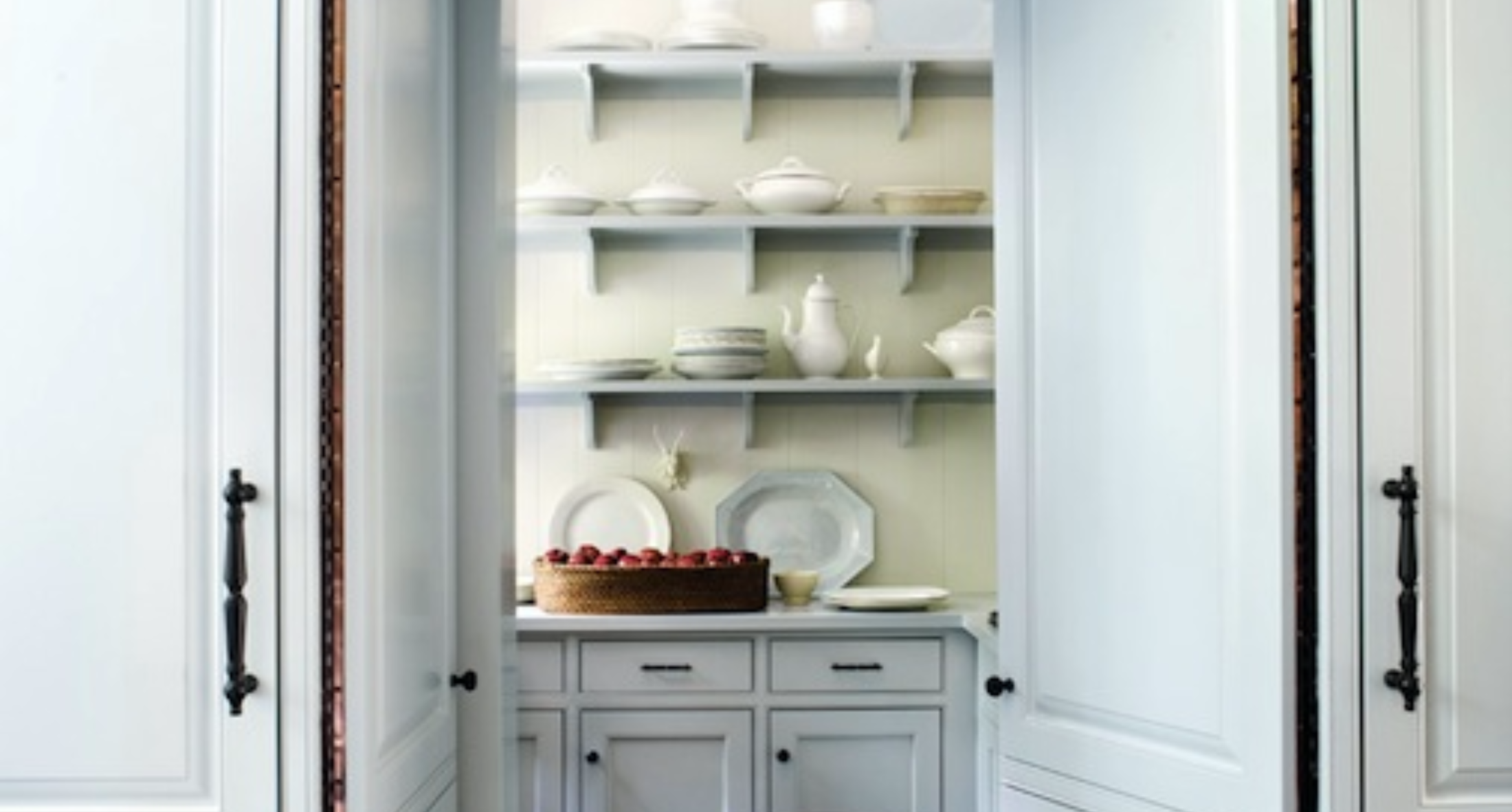 2. Secret Pantry or Messy Kitchen
Appearing as a bank of wall cabinets or a wall decorated with wainscotting, guests will be in awe when the homeowner pushes through into another HIDDEN room! In this room is where the real work happens and is hidden from guests who, during their visit, will only see the spotless kitchen island and sparkling kitchen sink. This hidden room typically has a sink for the dirty dishes and sometimes a full second kitchen with a fridge, oven, and dishwasher. For the frequent entertainer, this is a great way to keep the mess out of sight when hosting a dinner party.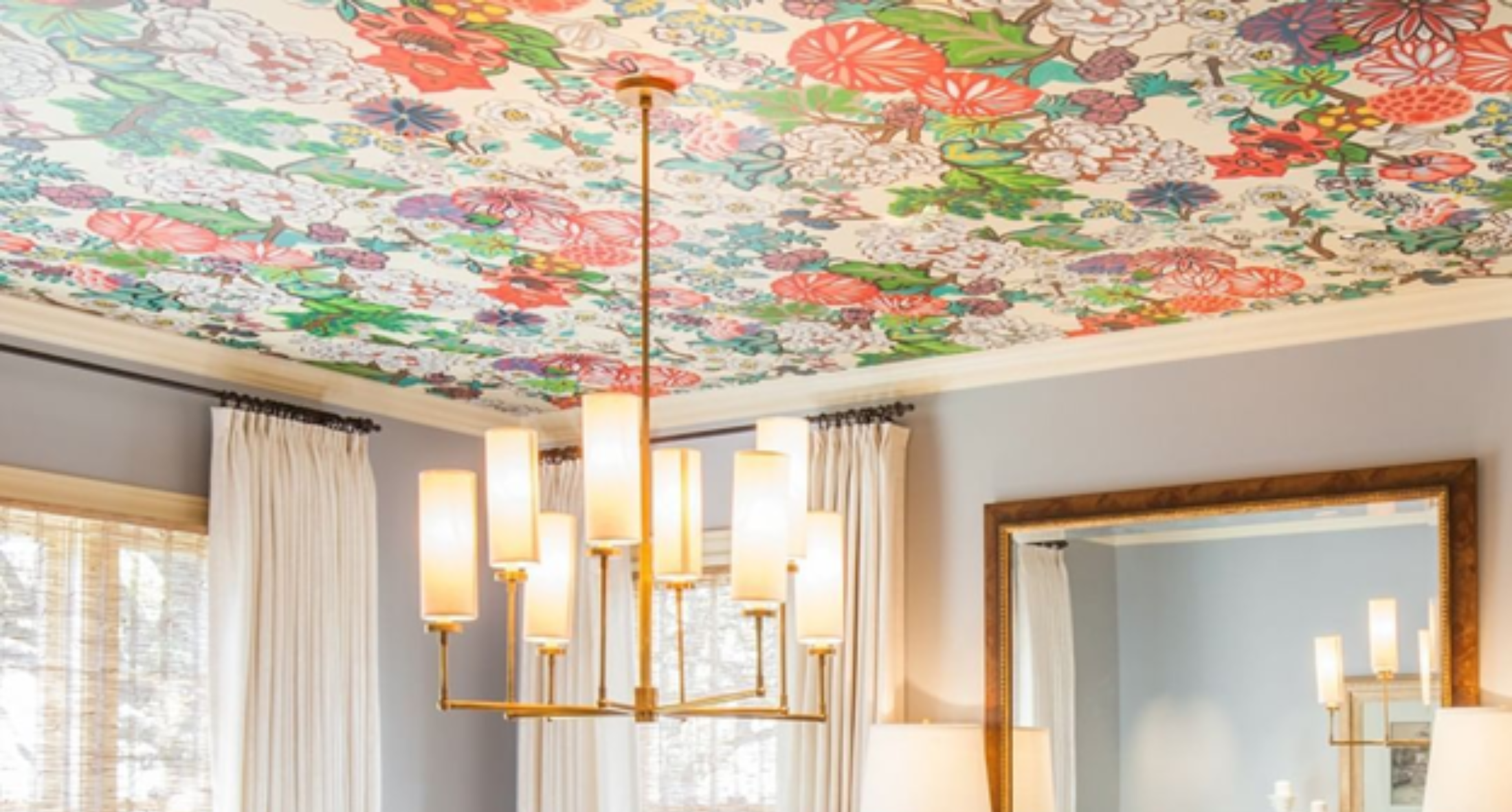 3. Wallpaper
Yes, it's back! Wallpaper is a great way to add texture and pattern to a room and can completely change the feel without buying new furniture. Luxury homeowners are using it even on the ceilings!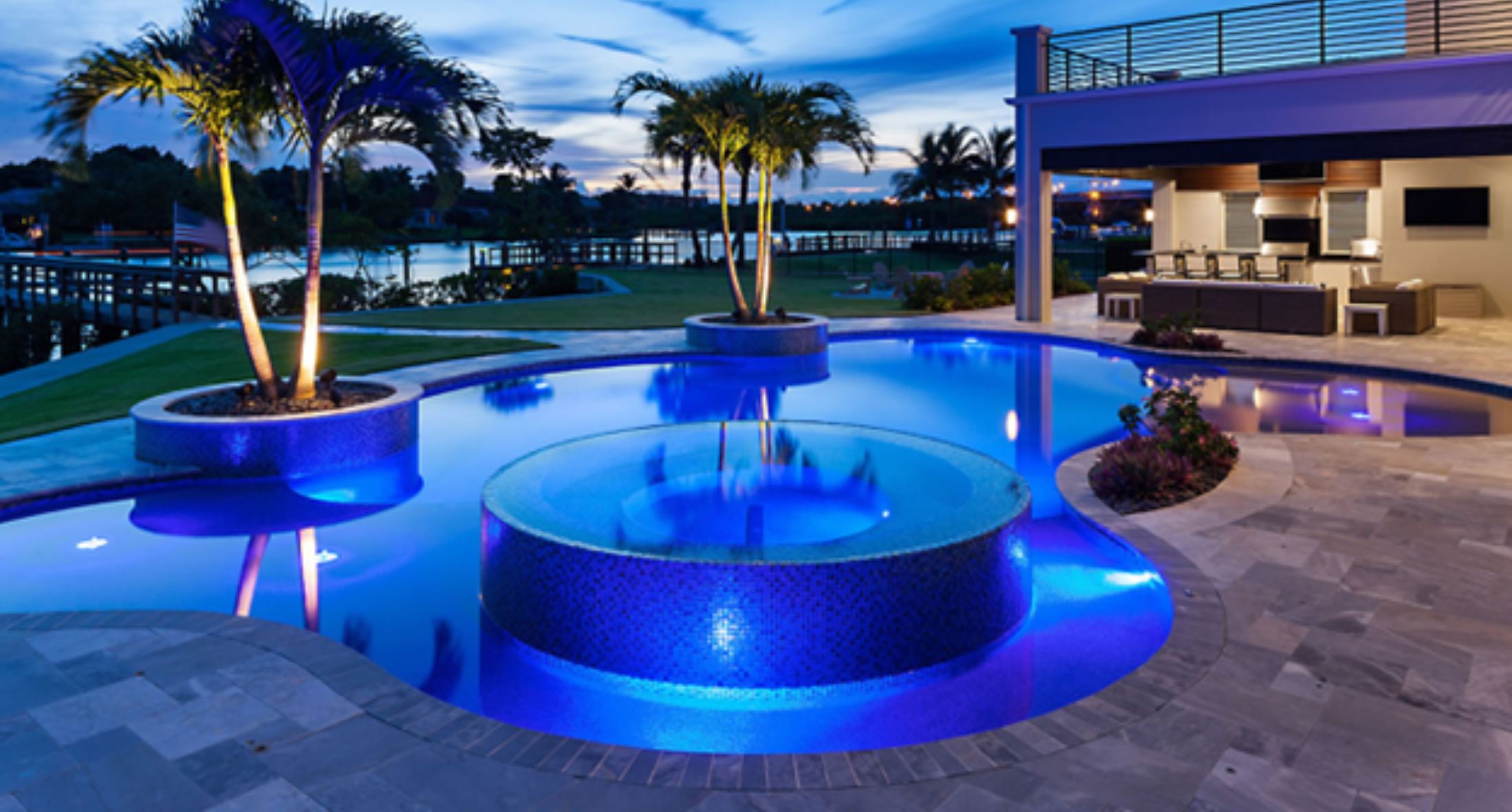 4. Pool Chillers
It is Florida, and we have all jumped in the pool in August expecting a cool relief from the heat, only to feel like you've jumped into a lukewarm bath. Now integrated into many pool heaters is a pool chiller, and it does exactly what you would think.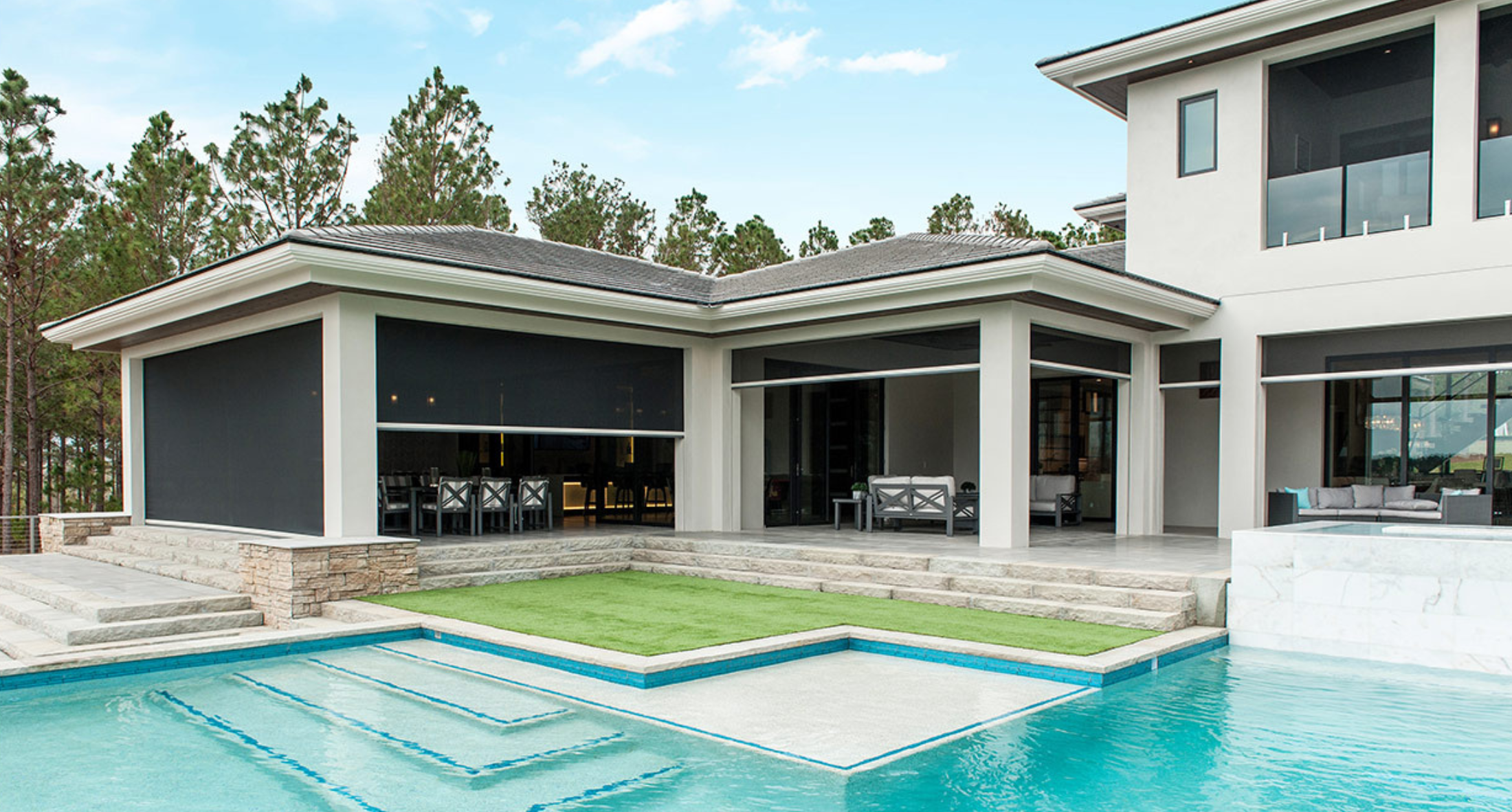 5. Electric Screens
Built into the soffits of the back patio, luxury homeowners can choose if they would like screen protection from bugs or open air with remote-controlled electric screens that disappear into the home's ceiling. It's a great way to have the best of both worlds, enjoying the Florida sunshine.
If you are looking for a new luxury home, our agents are highly skilled and trained in finding what you're looking for. Whether it's new construction or an off-market property, we're here to help. Contact us today to learn more!